Sangu Delle is a Ghanaian investor, entrepreneur, activist, and author the founder and chief executive officer of Care Point, a healthcare network helping over 1M+ patients across 65+ facilities which include Ghana, Nigeria, Egypt, and Kenya.
Who is the Founder of Golden Palm Investments?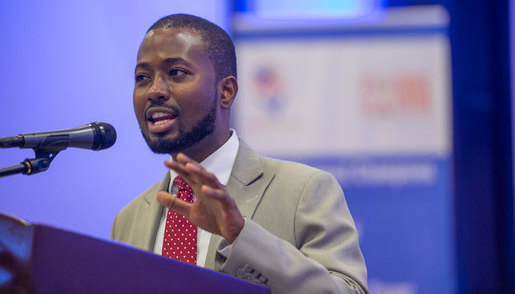 Sangu Delle stands as a notable figure in the realm of African entrepreneurship, holding the esteemed position of founder and Chairperson at Golden Palm Investment (GPI). GPI stands out as an influential organization and consultancy that strongly emphasizes nurturing and propelling world-class technology enterprises across the expansive African continent.
Sangu Delle's visionary leadership has been pivotal in crafting a platform that actively fosters the growth of technology-focused businesses in Africa. Through GPI, he has dedicated his efforts to cultivating a conducive environment for innovation and development, empowering the emergence of cutting-edge ventures that harness technology's potential to address local and global challenges.
Sangu Delle's commitment to his mission resonates through initiatives aimed at igniting the entrepreneurial spirit among African youth. His advocacy for technology-driven solutions as catalysts for economic advancement has garnered recognition and respect within the entrepreneurial community.
Sangu Delle educational background
Sangu Delle's education journey has been impressive. He went to Christ the King and Ghana International School in Accra. Then, he got a special scholarship to attend the Peddie School in New Jersey, a boarding school in the United States.
After finishing high school,  Delle obtained a scholarship to Harvard University he studied government and economics there, learning about how societies and economies work. He also took part in extracurricular activities that helped him grow as a person.
Sangu finished studying at Harvard College and got a Bachelor of Arts degree with top marks in African Studies and Economics. At Harvard, they received many awards like the Thomas Hoopes Prize, Reverend Peter Gomes Prize, Philippe Wamba Prize, Deshaun Hill & Harvard Stephens Prize, and the Maurice Sedwell Prize, among others.
He then moved on to Harvard Business School. This is where he learned about business and entrepreneurship, gaining the skills to create and manage successful ventures.
Delle's education wasn't just about academics; he wanted to make a positive impact. His studies gave him the knowledge to identify and address important issues in society.
Overall,  Delle's education shows his dedication to learning. Starting in Ghana and continuing at Harvard University and Harvard Business School, his diverse education has helped him become an accomplished entrepreneur, author, and advocate for social change.
Sangu Delle Foundation
Sangu, a passionate philanthropist with a strong emphasis on health and education, co-founded Cleanacwa (formerly the African Development Initiative) in 2006. The organization's primary focus was on clean water and sanitation projects, which had a positive impact on over 200,000 people residing in 160 villages across Ghana.
Sangu in 2013 took a significant step by establishing the Research Fund for Social Engagement within Harvard University's Department of African and African American Studies. This endowment was created as a tribute to his mentor, Professor Evelyn Higginbotham. The fund's purpose is to provide financial support for emerging social entrepreneurs who are dedicated to addressing challenges within Africa and the African diaspora, nurturing the growth of innovative solutions for these regions.
Continuing his dedication to education, in 2016, Sangu initiated a financial aid fund at the Peddie School, assisting students facing financial hardships in their pursuit of education.
Moving forward, in 2019, he established the Prof Edmund N. Delle Research Fund in honor of his father at the Harvard Center for African Studies. This fund was designed to sponsor graduate research endeavors within Africa, emphasizing academic exploration and advancement in the continent.
In celebration of his 35th birthday in 2022, Sangu took a broader step by creating the Sangu Delle Foundation. Functioning as the overarching platform for personal philanthropic activities, he focused on transformative change, amplifying his efforts to make a positive impact on various fronts.
Sangu's unwavering dedication to education and empowerment has been exemplified through a series of impactful initiatives. In 2016, he furthered his commitment by establishing a financial aid fund at the Peddie School. This forward-looking endeavor aimed to provide crucial support to students facing financial barriers, reflecting Sangu's earnest endeavor to ensure that education remains attainable for all, regardless of economic constraints.
As his philanthropic journey evolved, Sangu continued to sow the seeds of positive change. In 2019, he marked a significant milestone by creating the Prof Edmund N. Delle Research Fund at the prestigious Harvard Center for African Studies. This distinctive fund was conceived in honor of his father and carried a purpose close to his heart – to sponsor graduate research endeavors conducted within Africa. By providing resources and recognition to academic exploration on the continent, Sangu underscored his conviction that intellectual advancement is a potent driver of progress.
The year 2022 witnessed a remarkable juncture in Sangu's philanthropic trajectory. Celebrating his 35th birthday, he took a bold step by establishing the Sangu Delle Foundation. This monumental move marked the consolidation of his diverse philanthropic endeavors under a single, comprehensive umbrella. The foundation's vision transcends boundaries, functioning as a catalytic force for transformative change across various domains. With a focus on amplifying impact, the foundation resonates as an embodiment of Sangu's unwavering commitment to fostering positive change on a larger scale.
His philanthropic narrative weaves together strands of education, empowerment, and innovation. His initiatives reflect not only his compassion but also his strategic acumen in addressing multifaceted challenges. From enabling students in need to access quality education to facilitating groundbreaking research on the African continent, Sangu's endeavors are a testament to his profound belief in the power of knowledge and opportunity.
In the grand tapestry of philanthropy, Sangu's contributions stand as luminous threads, illuminating pathways to progress. With each initiative, he reinforces the idea that purposeful actions, driven by a vision for a better future, have the potential to reshape lives and communities. As Sangu's journey unfolds, one thing remains resoundingly clear: his dedication to effecting positive change knows no bounds.
Awards and Recognitions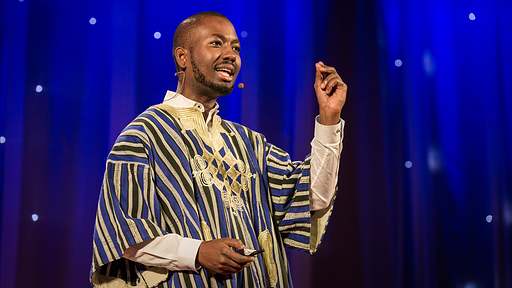 Sangu's journey is remarkable. He was acknowledged by PolicyMic as a millennial entrepreneur making a difference. He received the Young African Committed to Excellence award and was featured on Young CEO on Ndani TV in Nigeria in 2014. TIME magazine previously highlighted him as a future world leader in 2005. Sangu's accomplishments span legal expertise, being a licensed attorney in Massachusetts and the District of Columbia. His recognition and achievements reflect a consistent commitment to excellence and impactful contributions.
Adding to his accomplishments, Sangu is a TED Fellow, an Archbishop Desmond Tutu Fellow, and a GLG Social Impact Fellow. In 2015, he was recognized by Institut Choiseul and Forbes Afrique as one of the top "100 Economic Leaders in Africa."
About Author