Canva is a versatile and user-friendly platform that stands out in today's digital age, where creativity is a valuable asset, whether you're a social media enthusiast, a content creator, or a business owner. Whether you're designing eye-catching graphics for your blog, social media posts, or marketing materials, Canva can be your go-to tool. In this blog, we'll explore seven tips to help you unlock your creativity on Canva and make your designs stand out."
1. Start with a Clear Vision
Before you embark on your Canva journey, it's essential to pause and reflect on your project's purpose and message. Taking a moment to define a clear vision for what you want to create can have a profound impact on your design choices and the overall ease of the creative process.
It serves as your guiding light, ensuring that your designs align with your objectives and communicate your intended message effectively. So, before you dive into the world of Canvas creative possibilities, invest some time in crystallizing your vision – it's the first step toward crafting visually captivating and purposeful designs.
2. Explore Canvas Templates
Within Canva's versatile toolkit lies a treasure trove of templates, covering a wide spectrum of purposes. Whether you're delving into the realm of social media graphics, crafting eye-catching flyers, or preparing engaging presentations, Canva has your creative back. These templates, in all their diversity, emerge as true gems in the creative process.
Imagine having a blank canvas, ready to be transformed into a masterpiece. While the infinite possibilities may seem exhilarating, they can also be overwhelming. That's where Canvas templates step in as your trusted allies. They not only alleviate the stress of starting from scratch but also serve as wellsprings of design inspiration.
In a world where time is of the essence, these templates are a boon. They help you hit the ground running, turning your ideas into polished visuals swiftly and efficiently. Moreover, they're customizable, allowing you to infuse your unique style while benefiting from a professional foundation.
So, whether you're a seasoned designer or a newbie exploring the world of graphic design, Canva's treasure trove of templates offers a fantastic starting point. It's like having a seasoned mentor by your side, guiding you toward creating captivating visuals that stand out in the digital landscape.
3. Experiment with Color Palettes
Color is the silent communicator in design, holding the power to evoke emotions and convey messages. Canva puts the palette in your hands, enabling you to craft and store custom color schemes tailored to your brand or aesthetic. It's a canvas where you become the artist, experimenting with various color blends to elicit precisely the emotions you want your audience to feel.
From the bold, attention-grabbing hues that demand notice to the soft, calming tones that soothe the viewer's eye, Canvas color customization offers endless possibilities. You can brand your designs with the consistency of your chosen colors or experiment with fresh palettes for each project, all with the goal of resonating deeply with your audience.
So, embrace the role of a color virtuoso on the Canvas stage. Paint your designs with the emotions, moods, and feelings that align perfectly with your creative vision, ensuring that every hue tells a compelling story.
4. Play with Typography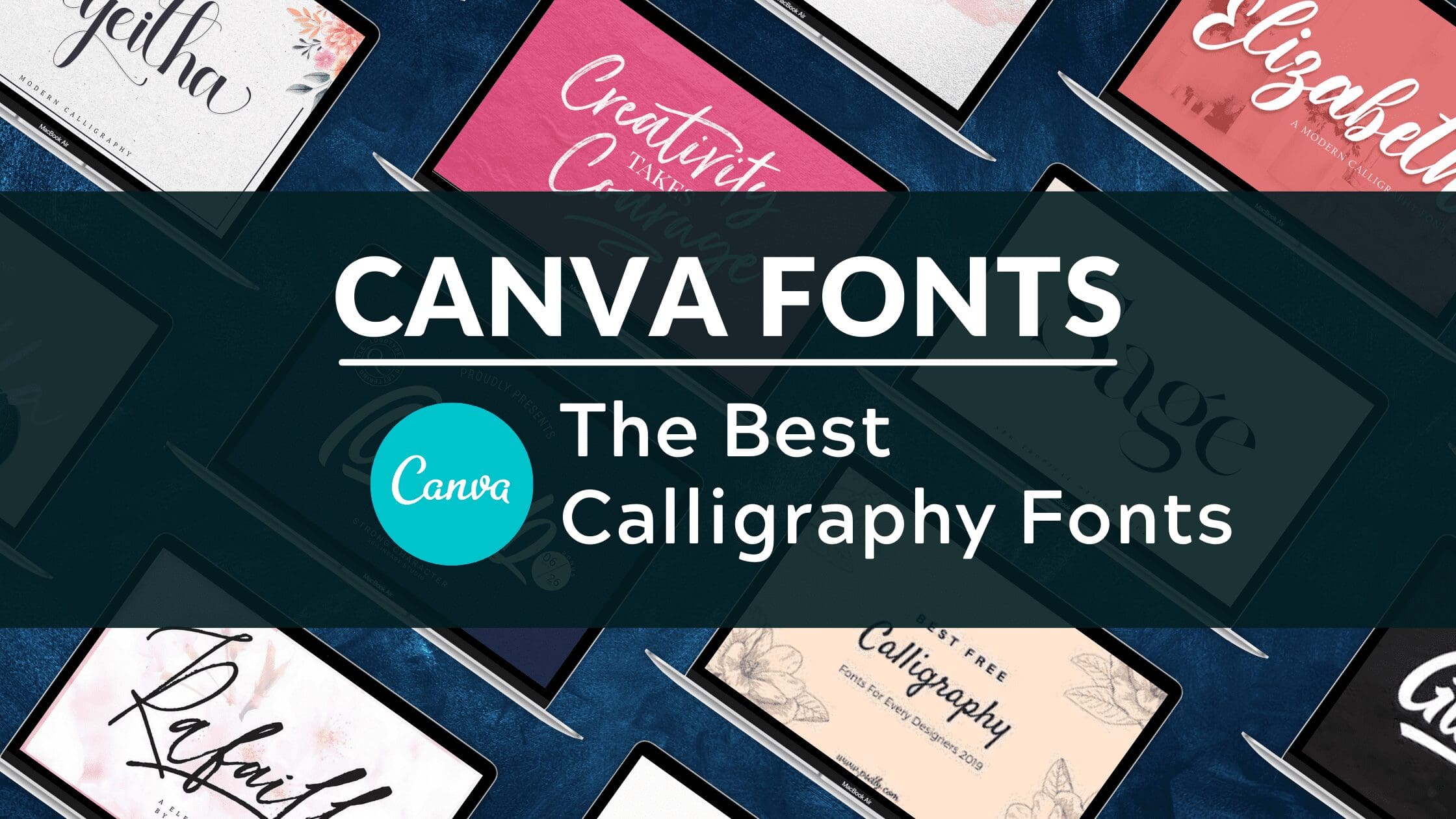 Typography is the art of shaping words visually, and it possesses the remarkable ability to metamorphose a design's ambiance. Canva places a vast font library at your fingertips, presenting a plethora of choices, both free and premium. It's a typographic playground where you can unleash your creativity by testing diverse fonts, sizes, and text arrangements.
The selection of the right font can be akin to choosing the perfect outfit for an occasion; it can make a lasting impression and convey the essence of your message. Whether you seek sophistication, playfulness, or gravitas, Canvas font offerings cater to a myriad of styles and purposes.
Experimentation becomes your ally on this creative journey, allowing you to curate typographic styles that resonate with your project's objectives and audience. From elegant serifs to sleek sans-serifs, the possibilities are boundless.
So, embrace the role of a typographic maestro within Canva's realm. Craft your text with finesse, and watch as your design's look and feel evolve, capturing the essence of your message in a visual symphony of words.
5. Incorporate Visual Elements
Canva opens the door to a world of visual elements, presenting a rich assortment of icons, illustrations, and photos. These elements serve as the brushstrokes of your design, elevating its visual allure and amplifying the efficacy of your message. Within Canva's expansive library lies a treasure trove of possibilities; don't hesitate to embark on a visual adventure to discover the elements that will breathe life into your project.
Icons, those succinct symbols, add a layer of visual communication, making complex ideas instantly comprehensible. Illustrations, with their artistic charm, can infuse personality and creativity into your designs, setting them apart. Photos, capturing moments frozen in time, lend authenticity and emotional depth to your visual storytelling.
As you explore Canva's vast collection, you'll find the perfect visuals to complement your project's narrative and style. Whether you seek simplicity, whimsy, sophistication, or raw emotion, these elements are your artistic companions, helping you convey your message with impact and finesse. So, dive into Canva's treasure trove and watch as your designs come alive through the power of visuals.
6. Embrace White Space
In the realm of design, the mantra "less is more" holds profound significance. Embracing the power of white space can bestow your creations with a clean, understated elegance, all the while directing the viewer's gaze toward essential elements. It's a delicate dance where balance becomes the guiding star, and strategic use of white space enhances both readability and aesthetics.
White space, the art of leaving intentional gaps between elements, is not merely an absence; it's a presence that commands attention. When thoughtfully employed, it grants your design room to breathe, allowing the viewer's eye to navigate seamlessly and absorb the message with clarity.
Imagine a well-composed symphony, where each note's silence is as important as its sound. Similarly, in design, the judicious application of white space creates a harmonious composition where every element resonates with impact.
So, embrace the power of restraint and elegance in your designs. Recognize that sometimes, it's not about what you add but what you leave out that can make your creations truly remarkable. With white space as your ally, your designs can achieve a timeless allure, captivating the viewer's senses and leaving a lasting impression.
7. Collaborate and Get Feedback
Canva facilitates effortless collaboration with your team members or clients, transforming the creative process into a dynamic and interactive experience. Share your designs seamlessly, opening the door to valuable feedback and room for improvement. Collaboration, akin to a breath of fresh air, introduces diverse perspectives that elevate the overall quality of your creative projects.
In the digital age, creative endeavors are rarely solitary pursuits. Canva recognizes this and empowers you to bridge geographical distances, making it simple for collaborators to work together harmoniously. Share your designs with a click, gather insights, and embark on a journey of refinement.
Collective input introduces a tapestry of ideas, refining your work like a sculptor chiseling away at marble to reveal a masterpiece. The fusion of different viewpoints can unlock unexplored potentials and turn your project into something extraordinary.
So, embrace the collaborative spirit within Canva. Let it be the catalyst for innovation, where your creative endeavors evolve with each interaction. Through teamwork, your projects become more than the sum of their parts, achieving a level of excellence that sets them apart in the digital landscape.
 Conclusion
Canva is a powerful tool that empowers individuals and businesses to express their creativity. By starting with a clear vision, exploring templates, experimenting with colors and typography, incorporating visual elements, embracing white space, and collaborating with others, you can unlock your full creative potential on Canva. Whether you're a seasoned designer or a novice, these tips will help you create stunning visuals that captivate your audience and make your creative projects shine. So, go ahead and dive into the world of Canva – your creativity knows no bounds! below is a Youtube video to help you master Canva in short period of time
About Author